What happens after egg freezing?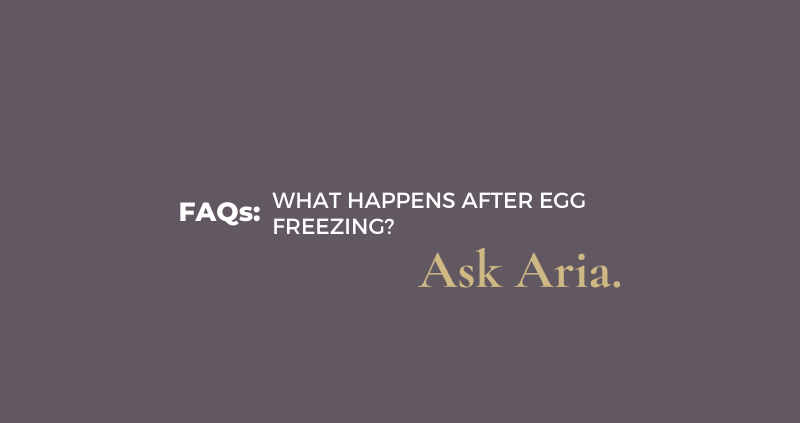 After egg freezing, there are many different paths that you can take. Dr Anna Carby discusses the different possibilities.
How long can I store my eggs after egg freezing?
After the fertility preservation treatment, your eggs will be stored, however, there is a limit. "Currently eggs can be stored for 10 years. However, in some circumstances, you may be able to store your eggs for up to 55 years."
Interestingly, though, this limit has been extended in view of COVID-19.
What would I need to do to use my eggs in the future?
"The process of preparing for an embryo transfer is easier than the stimulation and egg collection required for egg collection. Usually, either oestrogen tablets or patches are used to build up the womb lining for approximately two weeks.
"If the lining looks thick enough on the ultrasound scan, progesterone is then used before embryo transfer to synchronise the lining to the age of the embryo generated," Dr Carby explains. "This usually means starting progesterone on the day eggs is thawed. These medications then need to be continued until 12 weeks of pregnancy after which time they can be stopped.
"Once eggs have been thawed, they are injected with sperm using a process called ICSI (intracytoplasmic sperm injection) as the normal layer of surrounding cells is stripped before freezing to allow rapid colling of the eggs."
What if I don't use my eggs?
Egg freezing is often chosen as insurance, but what if you find you don't need to use those eggs in the future?
As Dr Carby elaborates, "only approximately 10% of women freezing their eggs ever use them. This is because some will get pregnant naturally when they find a partner or others may decide they don't wish to use them."
Contact us with any queries that you have regarding the egg freezing treatment by calling us on 0203 263 6025 or emailing us at admin@ariafertility.com.
https://ariafertility.co.uk/wp-content/uploads/2021/08/FAQ-blog-post-template-HAPPENS-AFTER.png
450
800
CLINIC TEAM
https://ariafertility.co.uk/wp-content/uploads/2021/06/Aria-logo-300x140.png
CLINIC TEAM
2021-08-22 10:15:40
2021-08-19 10:16:10
What happens after egg freezing?