How does reflexology help fertility?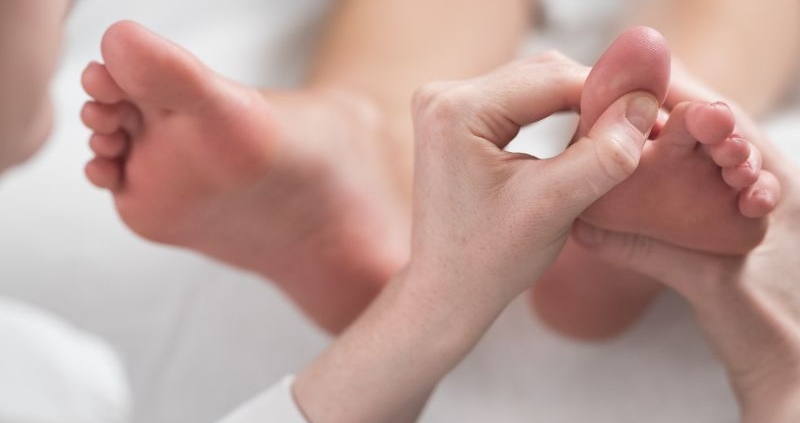 The practice of reflexology dates to Ancient Egypt, India and China but was first introduced into the West in 1913 as 'zone therapy'. The concept behind reflexology is that specific points or reflex areas on the feet and hands are linked to other areas and organs of the body.
Reflexology aims to restore or maintain the body's natural equilibrium by applying gentle pressure to these reflex points, and it has been shown to be effective in treating various conditions, including arthritis, digestive disorders, migraines and insomnia. It is also gaining popularity for those experiencing infertility issues.
"Scientifically, we can't explain exactly how reflexology works, but we can demonstrate it has a positive effect on treating not only symptoms but also the causes of symptoms," Reproductive Reflexologist Barbara Scott explains.
Barbara's interest in this area was sparked by her first reflexology client, who was struggling to fall pregnant. As Chair of the Association of Reproductive Reflexologists and author of Reflexology for Fertility, Barbara is committed to furthering research in this field. She is currently a doctoral student at the University of Wales Trinity St David.
The Association has developed structured protocols to support couples struggling to conceive and those undergoing IVF or other fertility treatments, allowing them to measure outcomes beyond the anecdotal evidence from patients.
Reflexology and fertility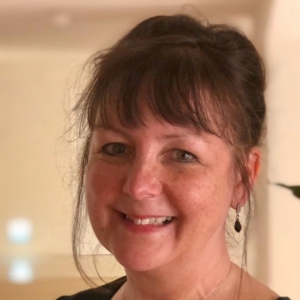 "We take a patient-centred integrative approach. It is important for us to see both parties, as men often get overlooked in fertility treatment," Barbara details.
"During the initial consultation, which can last up to two hours, we focus on where they are in their fertility journey and how they have got there. It doesn't matter if they have just started trying or have already had a complex journey. We often advise further testing as there may be something they haven't considered exploring.
"Then we devise a treatment programme. For women, we ensure their menstrual cycle is functioning as effectively as possible, even if they are about to embark on IVF.
"For both parties, three months is the optimum timeframe. Men produce millions of sperm cells every day, but from when sperm is first produced in the seminiferous tubules until they are ready to ejaculate, this takes about 12 weeks. Sperm are delicate single-cell organisms susceptible to damage, so you can improve both quantity and quality.
"Women are born with every egg they are going to have, so you can't change the number, but you can change the environment. So we don't just focus on ovulation but also the luteal phase from ovulation to bleed. This can be a question of whether you are producing the right kind of cervical mucus at the right time or are your levels of progesterone fluctuating."
Your reproductive reflexology plan
"We devise a programme of weekly sessions based on specific protocols that are designed to support each stage of your cycle – or each key stage of your IVF treatment. This can be supported by patients working on reflexology points on their hands between each session. We also ask women to take their temperature each morning or use the OvuSense fertility tracker, and we use this data to monitor the effectiveness of our sessions.
"We work on specific reflex points on the feet. The first session can feel very strange for patients, but most usually find it incredibly relaxing. Often, they can experience sensations in the body depending on what we are treating. If they are in the stimulating phase of IVF, it is possible to feel the dominant ovary  or the thickening of the uterine lining.
"Once your IVF treatment begins, we like to know what you'll be taking and when so we can design protocols to mimic and support each key stage of the IVF programme, whether that's stimulation or sedation.
"Men can often feel sidelined during the fertility treatment pathway, but the sperm quality must be as good as possible whether you are undergoing IVF or ICSI. I often advise the TestHim website, which has a helpful health questionnaire. Men are often the biggest converts as they feel they are making a positive contribution.
"The Association of Reproductive Reflexologists expect our practitioners to stay up to date with current reproductive health developments. We also suggest that anyone who trains with us undergo maternity reflexology training so they can support patients beyond week 12 of their pregnancy."
For more advice on Reproductive Reflexology, visit Barbara's website Seren Natural Fertility. Or visit the Association of Reproductive Reflexologists to find a practitioner.
Call +44 (0) 203 263 6025 or email us at admin@ariafertility.co.uk for advice on preparing for IVF. For more information on the individual practitioners and organisations offering support, advice, and information to those undergoing fertility treatment, please visit our Support Hub.
https://ariafertility.co.uk/wp-content/uploads/2023/09/How-does-Reproductive-Reflexology-help-fertility.jpeg
450
800
CLINIC TEAM
https://ariafertility.co.uk/wp-content/uploads/2021/06/Aria-logo-300x140.png
CLINIC TEAM
2023-09-19 14:43:44
2023-09-19 16:01:38
How does reflexology help fertility?