What should you ask in your first fertility consultation?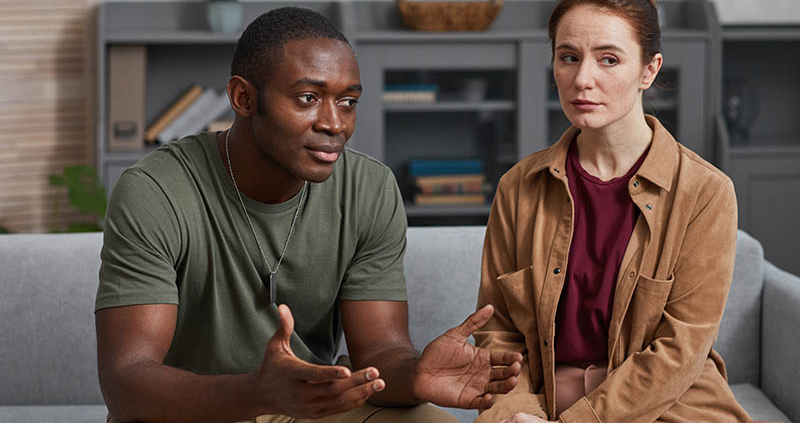 Embarking on fertility treatment can be overwhelming and stressful, so it helps to be prepared in terms of what to expect during your first fertility consultation and to know what questions you should ask.
Many patients we see at Aria Fertility have undergone treatment on the NHS or at other fertility clinics and so may have already undergone various tests and received a diagnosis. Some are at the start of their fertility journey or wish to learn more about fertility preservation options such as egg freezing. Whatever stage you are at, one of the most important considerations at your first consultation is whether you feel comfortable with your fertility specialist.
Your initial consultation will usually last 30 minutes, and you will be asked about your fertility journey up to this point, as well as in-depth questions on your medical and family history, either as an individual or for both you and your partner if you are attending as a couple.
This first visit will be the opportunity to get to know your fertility doctor and the clinic and for them to get to know you and it is essential you feel comfortable enough to ask questions.
3 questions to ask in your first fertility consultation
What diagnosis might explain why we haven't been able to conceive?
Your doctor may not be able to tell you the exact cause of infertility at the first visit as we may need to arrange additional testing to help us determine the cause.
However, be aware that potentially one in five cases of fertility cannot be explained. Unexplained infertility is thought to affect 15% to 30% of couples and individuals and is when they have undergone all the appropriate tests and no cause is found. It is most likely to involve issues with egg or sperm quality or problems with the uterus or fallopian tubes that aren't identifiable during normal fertility testing. Unexplained fertility can still be successfully treated with fertility drugs, IUI and IVF.
What treatments do you recommend for us and what are their potential success rates?
At Aria Fertility we offer several different treatment options. This could be fertility drugs as a standalone treatment or in combination with IUI or IVF. Your fertility doctor will be able to give you information on the success rates of the clinic and advice on how successful a particular treatment option is likely to be, taking into account your age and medical history.
How much does IVF treatment cost?
It can often be embarrassing to ask questions about cost, but fertility treatment is a significant investment. Once a treatment pathway is recommended by our doctors, our Patient Coordinator Team will provide you with a comprehensive breakdown of costs, including any add-ons or medication that have been discussed.
At Aria Fertility, we believe in 360 support. Once you've made the informed choice to proceed, our dedicated team, which is composed of your fertility specialist, fertility nurse and patient coordinator, will help you chart the course of your fertility treatment. You will also have the support of a fertility coach who can advise you on nutrition, lifestyle changes, and complementary medicine as a supplement to your medical care.
To arrange a consultation with Aria Fertility, call +44 (0) 203 263 6025.
https://ariafertility.co.uk/wp-content/uploads/2022/07/first-fertility-consultation.jpg
450
800
CLINIC TEAM
https://ariafertility.co.uk/wp-content/uploads/2021/06/Aria-logo-300x140.png
CLINIC TEAM
2022-07-26 11:50:10
2022-07-14 11:54:47
What should you ask in your first fertility consultation?