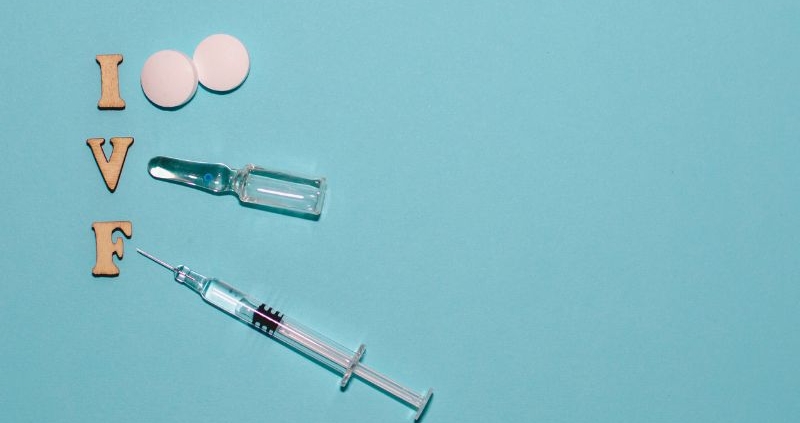 A recent article in The Times has focused on the 'hidden costs of IVF' and claimed that unexpected charges mean the eventual bill for fertility treatment may be many thousands of pounds more than a clinic's advertised prices.
In February 2020, the Competition and Markets Authority (CMA) was asked to investigate fertility clinic pricing following consumer feedback. They raised concerns that some clinics provided unclear price information.
The next step was to explore the feasibility of developing a standard approach for a package price for a single cycle of IVF so patients could meaningfully compare clinics.
"The CMA has investigated this and found it is unfortunately not as simple as regulating supermarket pricing," Aria Clinic Director Rob Smith explains. "Every fertility treatment is unique, and there are so many variables: the medical history of both individuals if you're treating a couple, the scans or tests required, the medication dosage, whether fresh or frozen embryos are being transferred, or what different treatment add-ons are used.
"There's no average price because there's no such thing as an average patient."
The value of treatment add-ons
The investigation by The Times found that an IVF treatment costs 50% more than advertised at a quarter of private clinics, based on data by Fertility Mapper, a review platform for fertility clinics. Additional costs not included in the initial quote frequently included blood tests, embryo freezing and scans.
Thirty-nine per cent did not include blood test monitoring, which can cost £150-200 for each test.
"Some clinics monitor the life out of patient – sometimes once or twice a day – and throughout an IVF treatment, this can quickly run into the thousands. If you're not expecting it, this will be a huge shock," Rob explains. "We make it very clear to patients at Aria that we don't include the monitoring of bloods in their costs because actually very few patients require it. For those that do require more monitoring, we inform them of this at the very beginning of the treatment and make a small additional charges for these.  Charging for these tests on an ad-hoc basis prevents us from increasing the IVF treatment cost for everyone."
Another cause for concern was treatment add-ons. When IVF was first invented, the process was collecting the egg, fertilising it and then transplanting an embryo back. This remains the basic IVF cycle. Since then, several refinements to the process have been developed, such as genetic testing or time-lapse imaging of the embryos.
These treatment add-ons are all additional costs, and it is true that there is currently not enough clinical evidence to prove that they are effective at improving treatment results. "At Aria we believe that treatment add-ons can improve the eventual outcome for some patients," argues Rob, "which is why we offer them. But they are only applicable to certain patients.
"If you have unsuccessfully undergone multiple rounds of IVF, then it is vital that your clinic attempts to boost the chances of a successful treatment by utilising these advances in technology and techniques. We always discuss these options beforehand and make sure patients make an informed decision about their treatment.
"However, if you are under 38 and embarking on your first round of IVF, then genetic testing, for example, is just not required. Unfortunately, some clinics try to recommend these treatment add-ons when unnecessary."
The Aria ethos
"We set up Aria because we wanted to create something unique in the industry," Rob explains. "We aim to be as transparent and clear on costs as possible from the outset. We do not advertise a headline 'from' price on our website, and we include our complete pricing guide with every treatment clearly listed.
"After the initial consultation with one of our fertility experts, the doctor will send a list of what is required to our patient care team. They then provide the patient with a bespoke quote that includes exactly what is included in the treatment package."
"Another thing that I think is quite unique is that you pay for a package and there are no surprises afterwards. It happened to me, at other clinics, to pay for packages and then to have to pay for countless 'non-included' extras. For example, 'the first scan is not included'. You probably would not expect the medicines to be included but the scans? At Aria you pay once, and no further surprises."
"If the patient wishes to discuss any aspect of the quote, they can come into the clinic and go through it line by line with one of the team.
"We are always striving to improve our patient experience, and gathering feedback is vital to this process," continues Rob. "In our most recent data collected, almost 88% of our patients reported that they had paid exactly what they had expected."
Call +44 (0) 203 263 6025 to speak to one of our team about fertility treatment costs at Aria Clinic.
https://ariafertility.co.uk/wp-content/uploads/2023/11/the-cost-of-IVF.jpeg
450
800
CLINIC TEAM
https://ariafertility.co.uk/wp-content/uploads/2021/06/Aria-logo-300x140.png
CLINIC TEAM
2023-11-14 09:19:25
2023-11-13 10:44:14
The cost of IVF