Study finds COVID vaccination has no negative impact on IVF treatment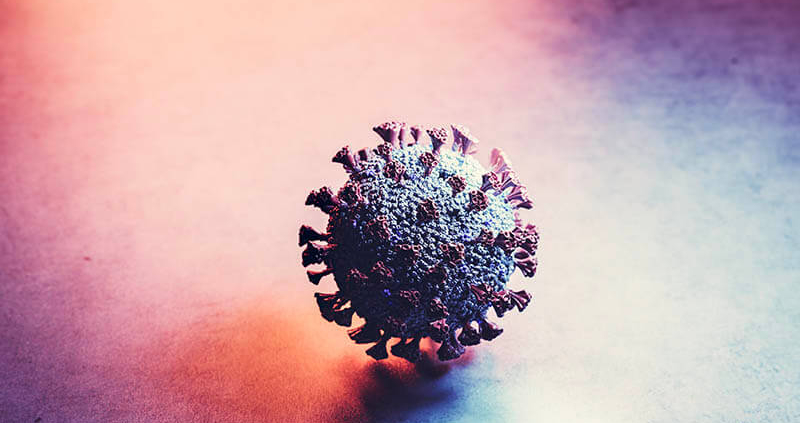 Our knowledge of the COVID pandemic and our response – particularly in terms of the vaccines that are now available – is constantly evolving and it's not surprising that many couples and individuals who are contemplating fertility treatment are feeling unsure about the best course of action.
Studies are now emerging into the effect of both COVID infection and the vaccine on fertility treatment and, so far, the news is good.
COVID and its effect on ovarian reserve
A new study has just been published that found that ovarian reserve was the same or similar after a COVID infection. Although this was a small-scale study, it did reveal promising results for women who are hoping to conceive or about to embark on fertility treatment.
Researchers at a Madrid fertility clinic analysed data from 46 patients undergoing IVF and found that there was little difference in AMH levels before and after a woman become infected with COVID. The results were presented at the European Society of Human Reproduction and Embryology's annual meeting this June.
The COVID vaccine and its impact on fertility
A study from Wuhan, China, has recently been published in the journal Reproductive Biomedicine Online and analysed data from 237 women of childbearing age. It found that the average sex hormone and AMH concentrations of women who had COVID were no different from women of the same age who didn't get infected.
In terms of the impact of the vaccine on IVF treatment, a recent Israeli study that investigated the effect of the Pfizer vaccine, identified no differences between IVF cycles taking place before and after the patients received the Pfizer COVID vaccine. Published in Reproductive Biology and Endocrinology, the study analysed the ovarian stimulation cycle and outcome in terms of the number of high-quality embryos produced, both pre- and post-vaccination.
Professor Raoul Orvieto, who led the study at the Sheba Medical Centre, Israel, told the Jerusalem Post, "Comparing two IVF cycles was the best way to see if the vaccine would have any impact in terms of number of eggs or any other factors. It did not."
It's important to remember that pregnant women who develop COVID are at risk of becoming seriously unwell and have an increased risk of pregnancy complications, so the current advice is that it's essential to become vaccinated as soon as you are able.
Click here for more advice on COVID and your fertility treatment or get in touch to discuss this in more detail with our team. Call us on 020 3263 6025 or email us on admin@ariafertility.co.uk or fill in the contact form below.
https://ariafertility.co.uk/wp-content/uploads/2021/07/COVID-and-fertility-2.jpeg
450
800
CLINIC TEAM
https://ariafertility.co.uk/wp-content/uploads/2021/06/Aria-logo-300x140.png
CLINIC TEAM
2021-07-26 09:07:21
2021-10-28 21:21:54
Study finds COVID vaccination has no negative impact on IVF treatment