Fertility Network UK survey reveals impact of COVID on fertility patients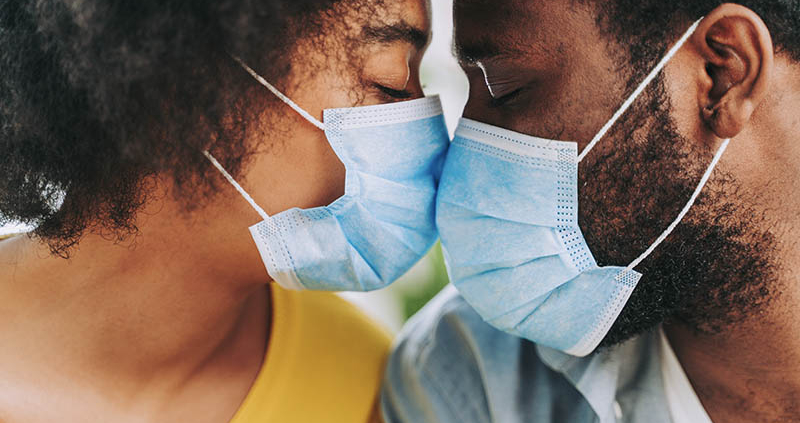 Almost two years of living with COVID has resulted in 'heartbreaking' delays to fertility treatment, according to a survey of nearly 400 patients by the UK's national fertility charity.
Last week was National Fertility Awareness Week, led by Fertility Network UK, to raise awareness of all aspects relating to fertility, from fair access to NHS-funded treatments, the emotional impact of male infertility, through to encouraging donor donation. The charity also reviewed the devastating impact the COVID pandemic has had on those waiting for fertility treatment.
Although clinics were officially given the green light to resume treating patients in May 2020, the backlog is still affecting many patients receiving fertility treatment through the NHS.
New research found that 58% of respondents had experienced delays being able to access treatment and a quarter had not been able to access counselling. Delays had affected both diagnostic testing, including semen analysis and blood tests, and surgical procedures with interruptions to treatment ranging from months to up to two years. Tests were often out of date and needed repeating.
Going it alone
Another upsetting aspect has been the impact on face-to-face services. In some instances, male partners were unable to attend fertility appointments and often patients had to receive devastating news over the phone.
The impact on mental health
Patients reported increased levels of stress, anxiety and depression as a result of delays. Counselling was also affected with many unable to access emotional support.
Gwenda Burns, chief executive of Fertility Network UK, said: "Our survey shows the devastating reality of delays to tests and treatment for fertility patients. It is clear the delays are ongoing and that many are concerned about how this will impact their chances of having a family. We are particularly concerned for those who haven't been able to access counselling and would remind anyone affected by this that we are at hand to offer support.
"We are particularly concerned about the impact on fertility patients, where we know that age makes such a difference to outcomes. Time really is of the essence for fertility patients. Research from Aberdeen University earlier this year showed the impact that delays of six months or a year may have, and we know this is now a reality for many patients."
One result of delays to NHS fertility provision has been more couples or individuals seeking treatment at private clinics.
Aria Fertility Clinic was developed during the height of the pandemic, receiving its license from HFEA in 2021. "We have managed to remain open throughout, providing consultations, investigations and the full range of treatment services, whilst always prioritising the safety of our patients," Rob Smith, Clinic Director. Find out more about COVID and fertility treatment at Aria or call us on +44 (0) 203 263 6025 to speak to one of the team.
https://ariafertility.co.uk/wp-content/uploads/2021/11/COVID-and-fertility-treatment.jpg
450
800
CLINIC TEAM
https://ariafertility.co.uk/wp-content/uploads/2021/06/Aria-logo-300x140.png
CLINIC TEAM
2021-11-11 10:19:27
2021-11-10 17:27:47
Fertility Network UK survey reveals impact of COVID on fertility patients