Aria at the forefront of cutting-edge fertility research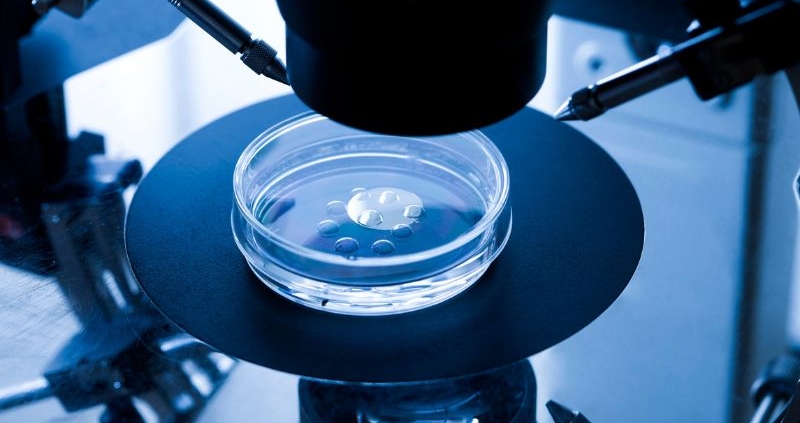 At Aria Laboratories, we are proud to be at the forefront of cutting-edge fertility research, constantly striving to push the boundaries of what is possible in the field of IVF. On Research Appreciation Day, a day dedicated to honouring the invaluable work of health researchers worldwide, we want to take this opportunity to celebrate the research being conducted at our laboratory.
Below are some research projects that we hope will shape the future of IVF with patient experience as a pivotal element:
Enhancing Non-Invasive Preimplantation Genetic Testing with Morphokinetic Data
One of our ongoing research focuses on utilising morphokinetic data to enhance the diagnostic precision of non-invasive preimplantation genetic testing (niPGT). niPGT involves the examination of markers on the culture media in which embryos grow, which is usually discarded.
This research aims to move towards a non-invasive genetic testing approach, eliminating the need for embryo biopsy. Encouragingly, this research has already resulted in live births, highlighting the safety and reliability of this non-invasive method. By embracing this innovative approach, we strive to minimise the invasiveness of genetic testing and optimise outcomes for our patients.
AI-Based Classification for Improved Sperm Selection
Understanding the maturity and integrity of sperm plays a crucial role in assisted reproductive technology (ART) procedures. To further our understanding in this area, we are conducting an analysis of single-sperm maturity using artificial intelligence (AI) imaging classification scores.
By harnessing the power of AI software, we aim to provide embryologists with a valuable tool that offers consistent second-hand opinions, aiding in the selection of the most viable sperm for ART procedures. This technology not only enhances the accuracy of sperm selection but also embraces the integration of new technologies in our IVF laboratory.
Semen Analysis with AI Robotics
Presented at the 39th Annual Meeting of the European Society of Human Reproduction and Embryology (ESHRE) in Copenhagen, this study explored how AI can improve andrology pathways while enhancing the overall patient experience.
By leveraging the power of AI robotics, we aim to streamline and optimise the semen analysis process, reducing turnaround time and enhancing accuracy. This research represents our commitment to embracing technological advancements to achieve the highest standards of patient care.
The HAMDA Project
In collaboration with the University College London (UCL), we have recently launched a global survey creating a database of non-euploid embryo transfer and postnatal follow-up. This ambitious project encompasses various aspects, including patient support, counselling, clinic policies, as well as monitoring pregnancy and birth outcomes.
By collecting comprehensive data and insights, we aim to refine and improve our practices, ensuring the highest level of care and support for our patients throughout their fertility journey.
To find out more about the work of our embryologists, call +44 (0) 203 263 6025 or email us at admin@ariafertility.co.uk.
https://ariafertility.co.uk/wp-content/uploads/2023/07/fertility-research.jpeg
450
800
CLINIC TEAM
https://ariafertility.co.uk/wp-content/uploads/2021/06/Aria-logo-300x140.png
CLINIC TEAM
2023-07-05 09:00:18
2023-07-05 09:16:13
Aria at the forefront of cutting-edge fertility research